TDi Body Jewellery e-Gift Vouchers are perfect for your pierced friends, giving them the gift of choice from over 30,000 products! Delivered fast and free.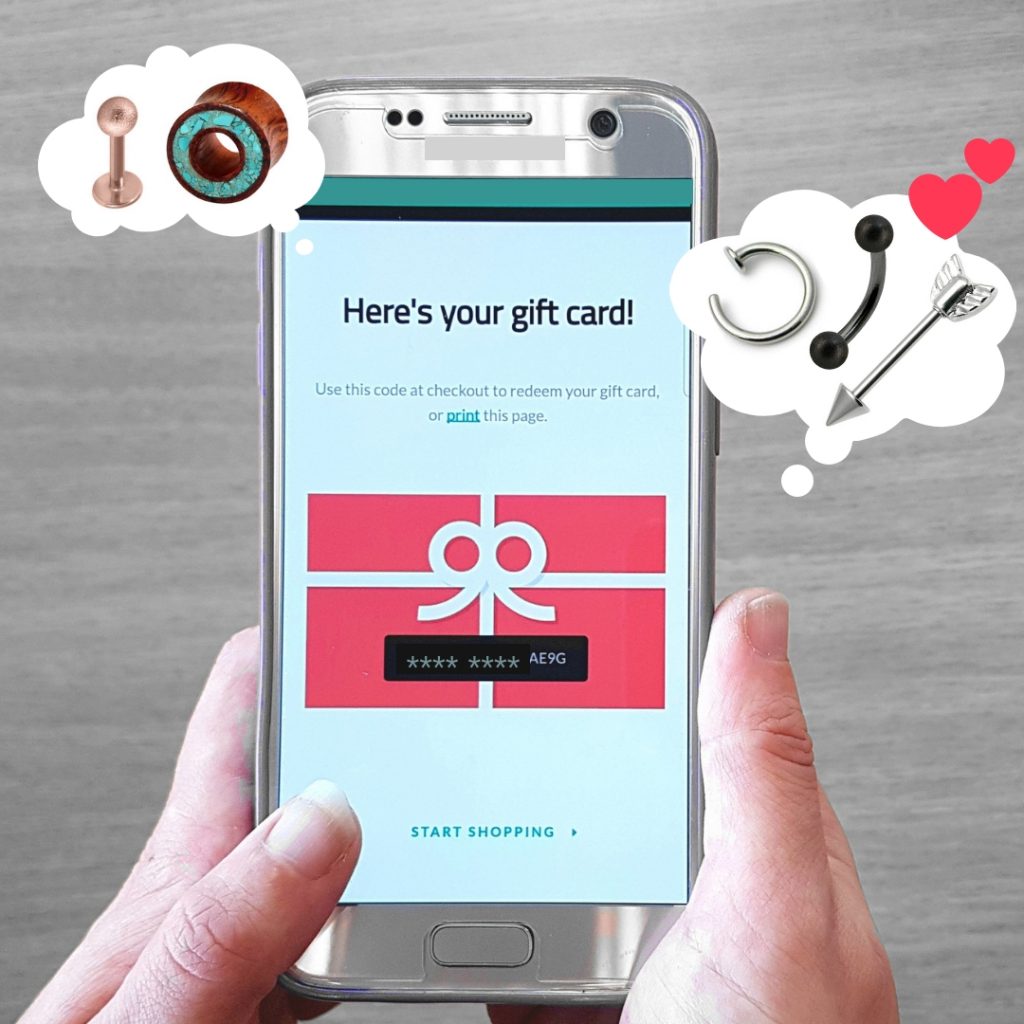 e-Gift Vouchers are the stress free way to gift piercing jewellery, and here's why!
You're not sure what jewellery to buy;  I know it's complicated, what if you get the size wrong, I mean what gauge is their piercing?  Or actually not really sure what a gauge is?  To be honest I can barely remember what size my own jewellery is, never mind trying to work out someone else's!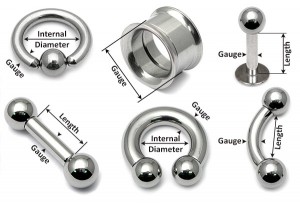 But that's ok, we've got you covered!  Give them the gift of choice, it's a win, win for you both!  They get to choose from a massive range of new products and you get to sit back and bathe in the glory of your thoughtful gift.
Quick and easy last minute gift! So you left it to the last minute, again?  Hey, it happens, you've got a lot on, right?!  No problem, your e-Gift Voucher will be emailed to you as soon as you've completed your purchase.
You can then choose to forward the email to the recipient, or print it.  Or you could screen shot the code and send it directly to your friend.  But beware, keep it private!  That gift code is like money, so only share it with the recipient.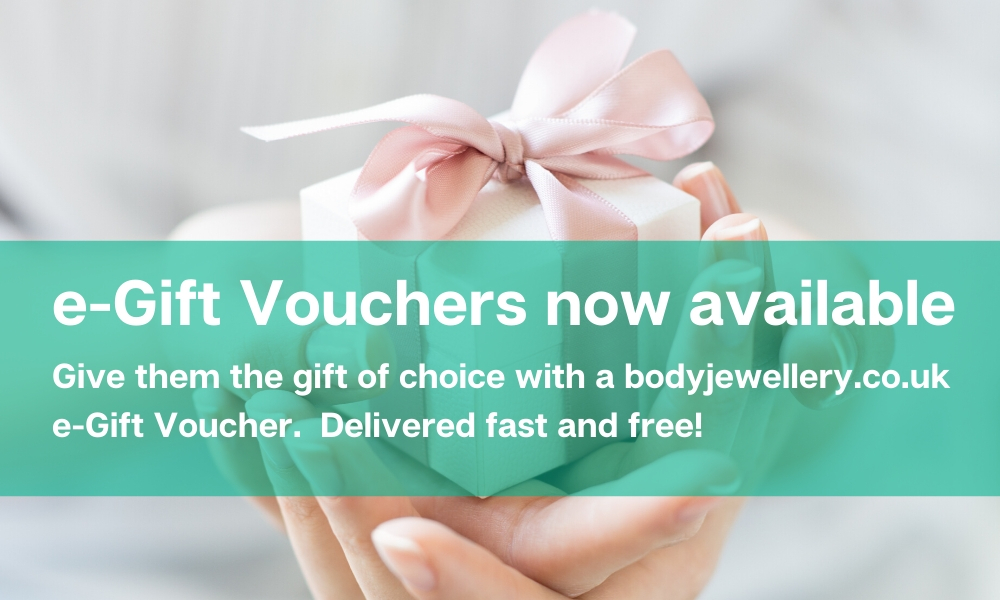 TDi e-Gift Vouchers are available in denominations of £10, £15, £20, £25 and £30.
Multiple gifting made easy! Each e-Gift Voucher is delivered into your email in box separately, so if you buy a £10 and also a £15, you will receive one email containing the £10 e-Gift Voucher code and another email containing the £15 e-Gift Voucher code.  This means you can buy gifts for all your friends in one go and then forward to them individually. Shopping for body jewellery made easy!
You're worth it too! e-Gift Vouchers are an easy way for your friends and family to treat you too! Let's face it, your Mum may not know the difference between a septum and daith piercing, never mind what type of piercing jewellery to put in it!  Make it easy and ask for an e-Gift Voucher so you can choose the body jewellery you actually want!