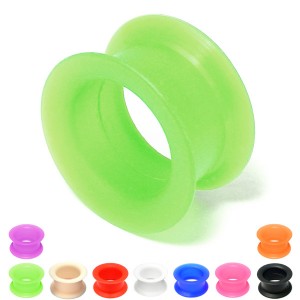 Silicone body jewellery is lightweight, soft and super flexible.
Silicone has been around for many years.  It's so versatile it's used in many applications from automotive, electronic and medical to construction.   Who hasn't heard of silicone breast implants, but did you know that silicone is used in some hair products like shampoo and conditioner to improve shine and in your shaving gel to help it glide.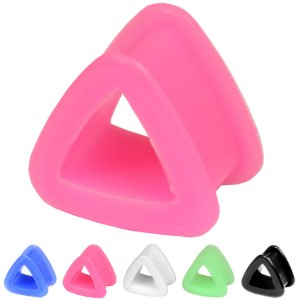 Silicone also has great thermal stability giving it excellent heat resistance, ideal for your silicone bakeware (I'm addicted to Mary Berry and the Bake Off!) but I'm not entirely sure how this would be of benefit in your body jewellery!
Silicone is a particularly good material for body jewellery as it's durable, easy to clean and does not contain phthalates. It's also very lightweight which is definitely a bonus for large gauge body jewellery like silicone plugs which come in 10 sizes from 4mm – 20mm.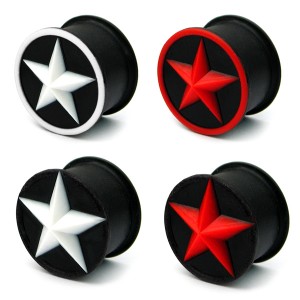 The flexibility of silicone is also excellent for silicone tunnels, which come in 9 colours and 25 sizes from 4mm to an impressive 50mm!  Another bonus is that you can wear your large gauge silicone ear piercing jewellery comfortably inside your motorcycle crash helmet, safety first!