St Valentine's Day body jewellery is the perfect gift for your pierced partner! We've got lots of heart themed body jewellery to inspire you along with some super cheesy one liners like…"Owl always love you"!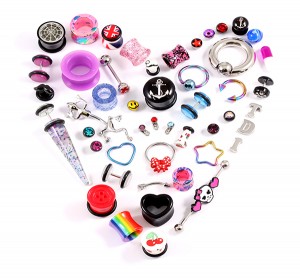 Not sure how to let someone know you fancy them? Send them an acrylic heart shaped tunnel. These eyelets are available in 8mm – 14mm gauges and in red, black or white. Shop more tunnels and plugs now!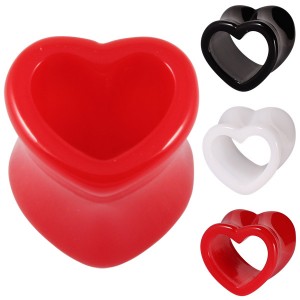 Make sure Cupid's arrow hits the spot with this Cupid's arrow nipple bar.  Barbell is 1.6mm gauge x 14mm or 16mm lengths. Shop more nipple jewellery now!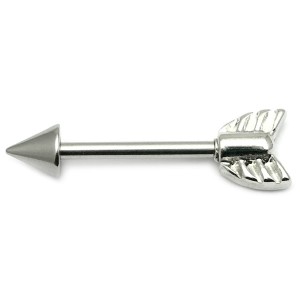 Share the luuuurve this Valentines's Day with a titanium coated steel jewelled continuous heart ring. Available in 1.0mm and 1.2mm gauges with a 10mm internal diameter. Lots of colours to choose from including purple, blue and rainbow, all with crystal clear gems. Shop all continuous heart rings, including glitzy ball continuous heart rings, now!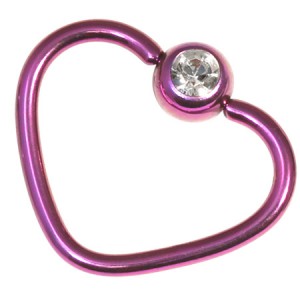 The only thing you should be faking this Valentine's Day is a large gauge piercing! We love this acrylic logo heart fake plug that looks like you have an 8mm piercing when you only need a 1.2mm gauge one! Shop more fake piercing jewellery now!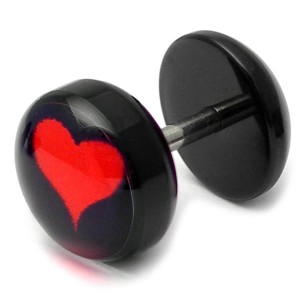 Feeling flexible? This cute little BioFlex heart nose stud is! Available in 0.8mm gauge, in black, blue, pink and purple. Shop more nose studs now!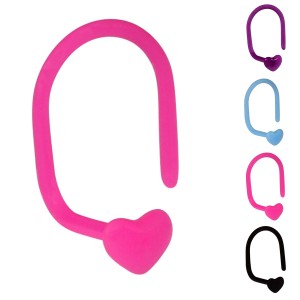 Something sweet for your sweetheart! This cute, kitsch cupcake belly bar is just perfect and exclusive to TDi. Available in 1.6mm gauge x 10mm length. Shop more belly bars now!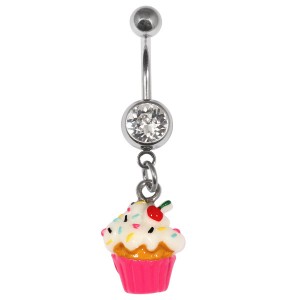 Cheeky! No further instructions needed with this "Lick me" ice cream cone nipple shield. The barbell is 1.6mm gauge x 14mm length. Shop more nipple shield jewellery now!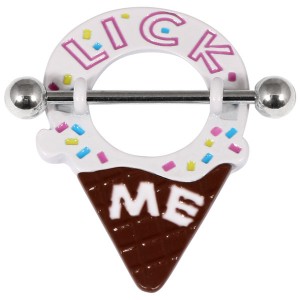 Nothing says I love you like an acrylic pink love hearts stretcher! Available in 4mm – 8mm gauges, this taper is ideal for stretching up your large gauge piercing.  Shop more tapers, expander and stretchers now!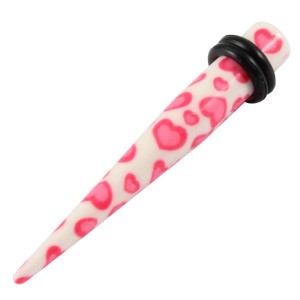 I couldn't resist including this gorgeous little acrylic polka dot spot red bow tragus barbell. Not everyone loves hearts but you can't go wrong with a polka dot! Shop more polka dot body jewellery now!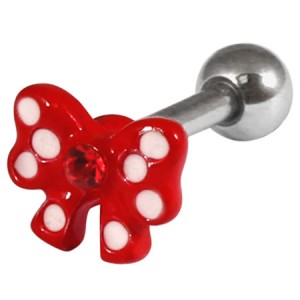 You may think she looks A-mazing but how often do you actually tell her! Let her know how you feel with this super sparkly "sexy" belly bar – job done! Shop more navel piercing jewellery now!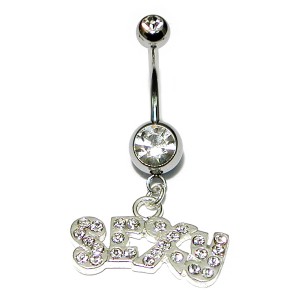 Let your tongue bar do the talking with this pleasure dome silicone cover for your barbell! The cover fits a 6mm ball best, and we'll leave the rest up to you! Shop more silicone barbell covers now!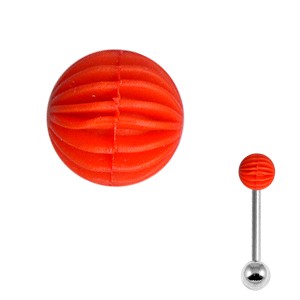 If you're looking for something a little more Fifty Shades Of Grey how about this handcuff belly bar! Available with pink, blue, clear or purple gems in 1.6mm gauge x 10mm length. Shop more dangly belly bars now!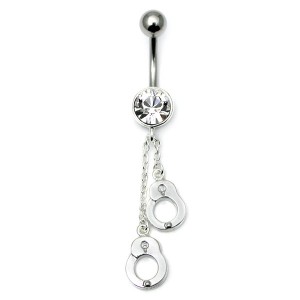 Bring out your dark side with this black steel heart nose stud! Available in 0.8mm gauge with a curved tail for easy fit. Shop more Black Steel body jewellery now!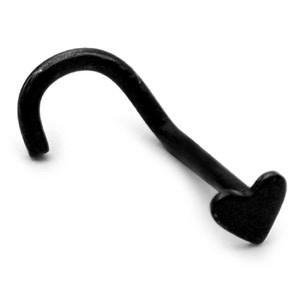 Say "Owl always love you" with this jewelled owl belly bar in 1.6mm gauge x 10mm length.  Twit twoo! Shop more owl body jewellery now!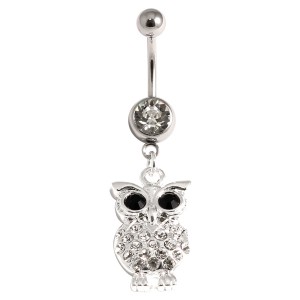 Feeling horny? Drop a hint with this little devil glitzy heart belly bar. Size: 1.6mm gauge x 10mm length. Shop more glitzy body jewellery now!