Ever wondered what you can do with some body jewellery, snow and 10 mins? A body jewellery snowman, of course! Only one problem, he doesn't have a name, any suggestions? Find out what piercing jewellery we used to create him and his mohican!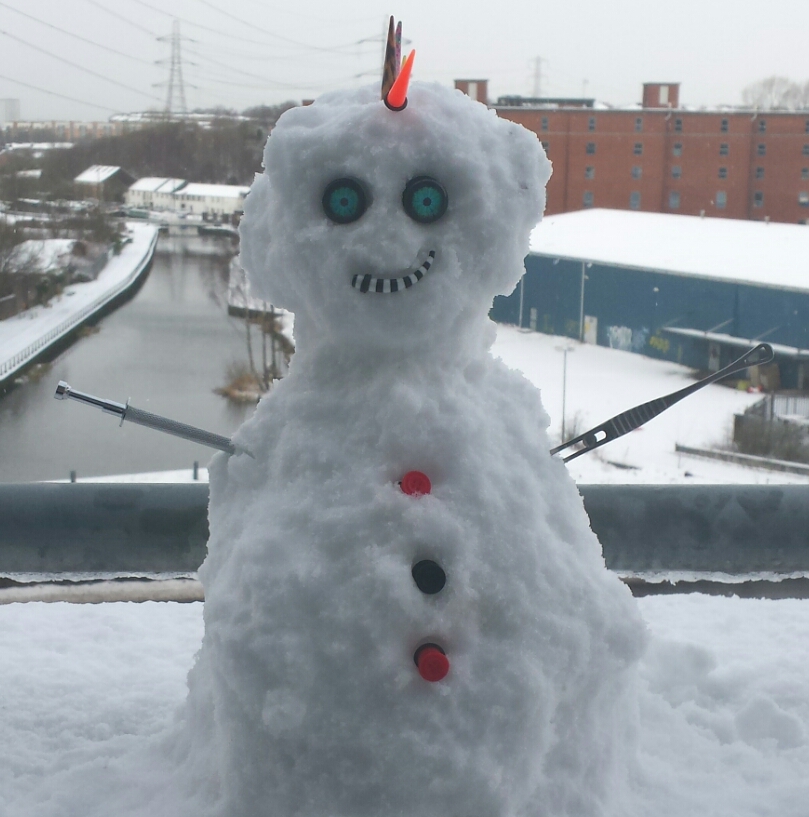 For his buttons we used acrylic cute as a button plugs in red and black, available in 8mm – 12mm gauge. Shop more flesh tunnels and plugs now!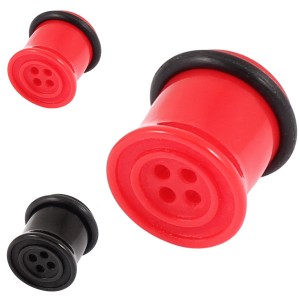 His arms are made from piercing tools; a ball grabber (snigger!) and pennington tweezers.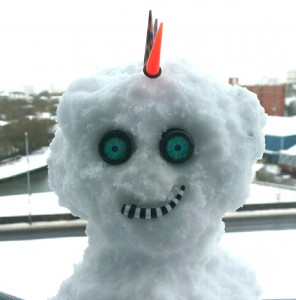 Check out those bright blue eyes, he's a heart-breaker! Featuring acrylic blue cyber eye plugs, available in 6mm – 20mm gauges and also available as cyber eye fake plugs too!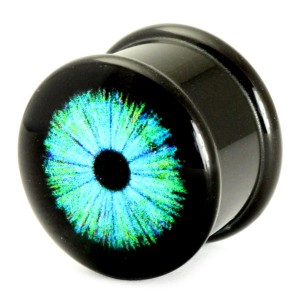 His cute, if slightly squint, smile is made with an acrylic candy claw stretcher in black and white stripes, available in 3mm – 8mm gauges and also with blue, pink, purple or red stripes. Also available as acrylic candy crescent expanders!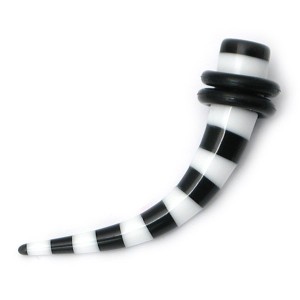 Then there's my favourite part, his mohican! Made from a variety of fake stretchers. All fake expanders require a 1.2mm gauge piercing for you to wear them, but they look like you have a large gauge piercing, without the pain and hassle! Shop more fake piercing jewellery now!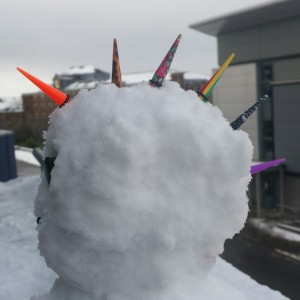 Starting at the front we have an acrylic neon fake stretcher in neon orange.  These fake neon expanders are also available in green, pink, purple and red. The purple one is featured as the last spike in our snowman's mohican! Shop more neon body jewellery now!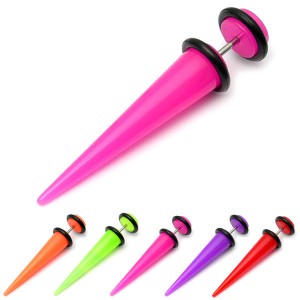 Next we have an acrylic leopard print fake stretcher. This leopard fake expander is available in the classic tan and black colour. Search more leopard print body jewellery now!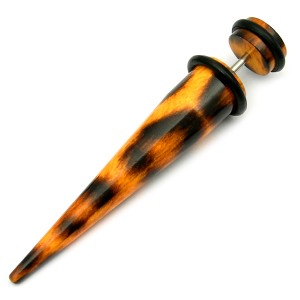 Followed by this gorgeous acrylic ditsy flower fake stretcher. Shop more ditsy flower body jewellery now!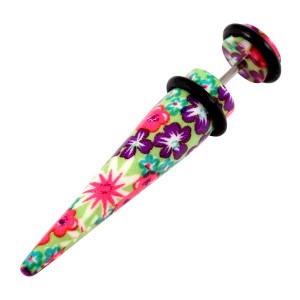 Next up is a Rasta fake stretcher with the distinctive green, yellow and red stripes. Also available as a Rasta acrylic stretcher (non-fake) expander in 3mm – 8mm gauges. Shop more Rasta design body jewellery now!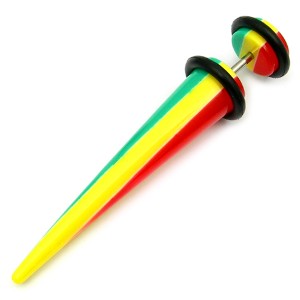 Finally (as the last spike is the same as the first, just a different colour!) is this engraved skull acrylic fake stretcher with a distinctive black and white embossed design. Shop more skull body jewellery now!