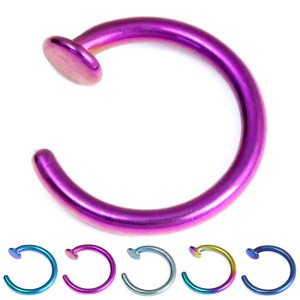 Named after mythological Greek giants – the titans – this is truly a space-age material that is used extensively in both medical and aerospace applications. Titanium is twice as strong as aluminium, lightweight and has the ability to withstand extreme temperatures. Titanium makes up 60% of the structural components of the space shuttle.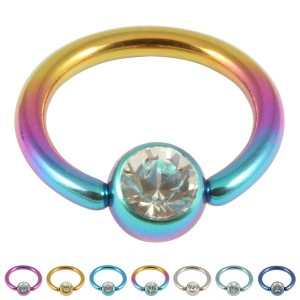 While titanium is the 4th most abundant structural metal on earth, it can only be found as a variety of ores. These ores must undergo a multi-step process in order to extract the titanium. With a negligible trace of nickel it is ideal for those sensitive to nickel.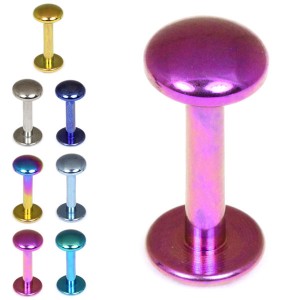 Titanium is also 'bio-compatible' and is used extensively by the British and American medical associations for implants due to its total resistance to attack by body fluids.
Titanium can also be anodised to give many vibrant colours.  This is done by an electrolysis process with the resulting depth of the oxide layer controlling the light refraction, which produces the various colours.  This thin oxide layer is just as bio-compatible.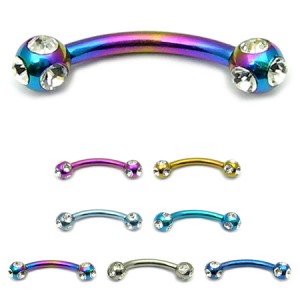 The titanium used by TDi is an extremely lightweight, highly polished and very tough product (three times stronger than steel), excellent for body jewellery applications. Titanium body jewellery is available in many different types from belly bars, rings, barbells, labrets, nose studs and micro-dermals to name but a few!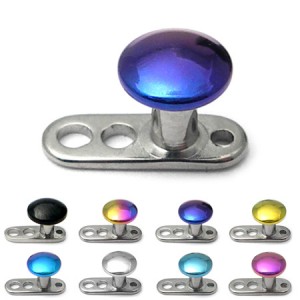 Nickel content is less than 0.05% by mass
Nickel Release Rate lower than 0.5µg/cm2/week
Suitable for initial (unhealed) and healed piercings
Titanium – Implant Grade 23 (Ti6AL4V ELI, ASTM F136)