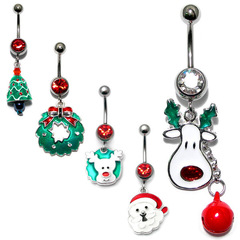 Looking for a little something to put under the tree this Christmas?
How about one of these festive belly bars available in 10 styles including Rudolph, snowman, Santa, reindeer, stocking, bow, tree & wreath.  We love the reindeer with it's own little bell!
They're way better than a wooly jumper!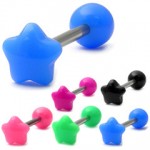 Stars aren't just for the top of the tree!  Try some star piercing jewellery like these funky neon star barbells in pink, purple, green, blue & black in 4 sizes, 10 -16mm long.
Also available as attachments too!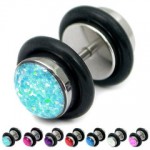 If you're looking for some glam glitter you will love these sparkle fake plugs available in 7 colours.  The bar is 1.2mm gauge but looks like either 6mm or 8mm, depending on which you choose!  Stretching jewellery made easy!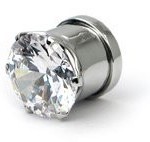 Fancy some bling?  You don't get more bang for your buck than with this bling screw tunnel available in 11 sizes from 3-20mm, also available with black gem.
We've got loads more Christmas body jewellery if you haven't seen the perfect pressie here already!