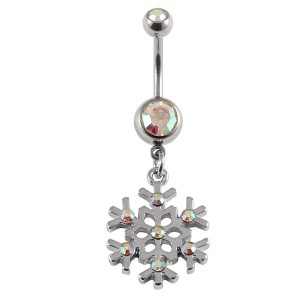 Get festive with Christmas themed piercing jewellery! From Santa tapers, snowflake labrets to penguin,  rudolph reindeer, Xmas tree & stocking belly bars! Our theme this year is snowflake body jewellery, so look out for some exclusive designs!  We love the beautiful snowflake belly bar as shown above.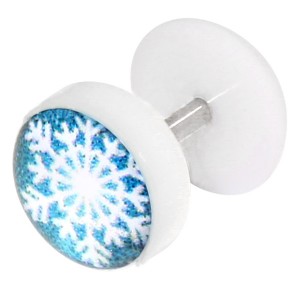 This TDi EXCLUSIVE! snowflake fake plug is also available as a large gauge snowflake plug in 6-12mm gauge. Don't worry! The real product looks much better than this picture which has pixelated as we've made it so big for you!
This gorgeous sparkly jewelled snowflake labret is great for your daith ear piercings and lip piercings too! We also have the jewelled snowflake barbell version available, ideal for your rim, tragus and helix/pinna ear piercings, or go for the 1.6mm gauge for your tongue piercing!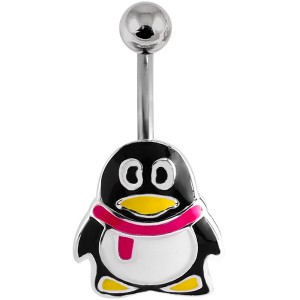 Everyone  loves a penguin at Christmas! This penguin belly bar is so cute we've named him Monty. But if ear stretching is more your thing we have fun penguin and santa stretchers for your large gauge piercing.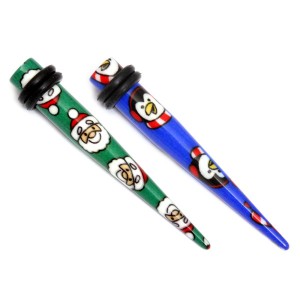 If you fancy something a little more sparkly for stretching your ear lobe this Christmas, try a glitter star stretcher.  Or for those of you who have already stretched up we have the fabulous glittering jewelled star flesh tunnel.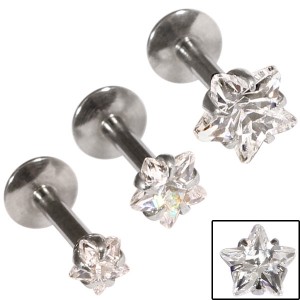 We love these tiny little crystal star labrets that come in a pack of 3 different gem sizes (3,4,5mm), ideal for those triple cartilage or lobe piercings.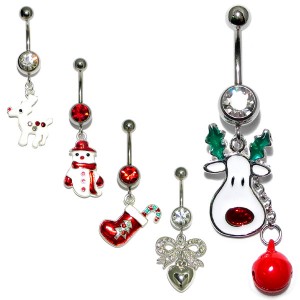 For your classic Christmas belly bars we have a Christmas stocking, tree and wreath, snowmen, rudolph reindeers, glitzy gift bow and Santa, of course!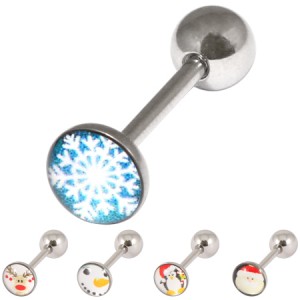 Adorn your tongue piercing with some TDi EXCLUSIVE! Christmas tongue bars. Featuring a snowflake, rudolph reindeer, Santa, snowman or penguin tongue bar. (p.s. the snowflake doesn't look pixelated in real life, it's just because we've blown the pic up so large!) Or if you prefer something more glittery, try a super sparkly tongue bar.
We have loads more Christmas themed piercing jewellery for your festive piercings. Happy Holidays!